On Wednesday 12th October, we went back to our roots to restock some of our most widely sought after graphic tees and hoodies. With their background in art and graphic design, Represent creative directors and owners Mike and George Heaton have historically looked to vintage band tees for inspiration in many of their designs over the years, which led to the conception of our classic graphic t-shirts and hoodies.
For many who have followed the brand over the years, these graphic tees and hoodies may have been an entry piece to Represent, with our high quality luxury fabrics, distinctive vintage washes and meticulously worked designs being at the forefront of the graphics wave in fashion.
With many of these classic graphics initially selling out in a matter of hours, it is no surprise that these are some of our most highly sought after garments. We re-released six of our most highly coveted archived designs, three of which have never been restocked before.
Love Hunter - Est. 2019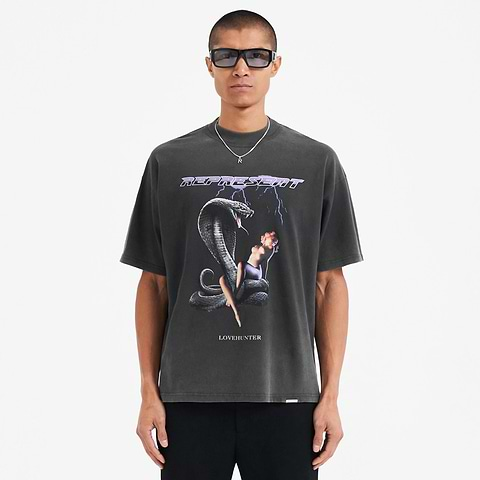 Vintage Black T-Shirt & Vintage Black Hoodie
Pure Breed - Est. 2020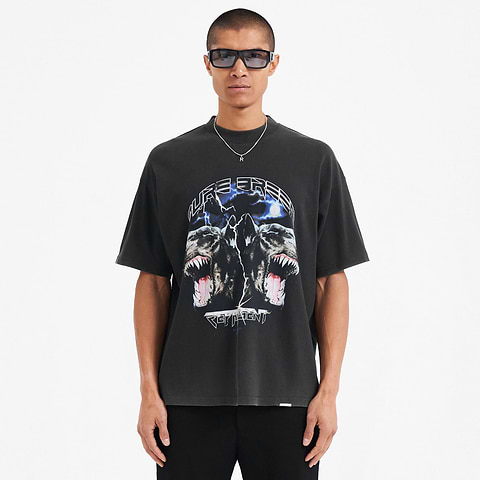 Vintage Black T-Shirt & Vintage Black Hoodie
Terrier Tension - Est. 2020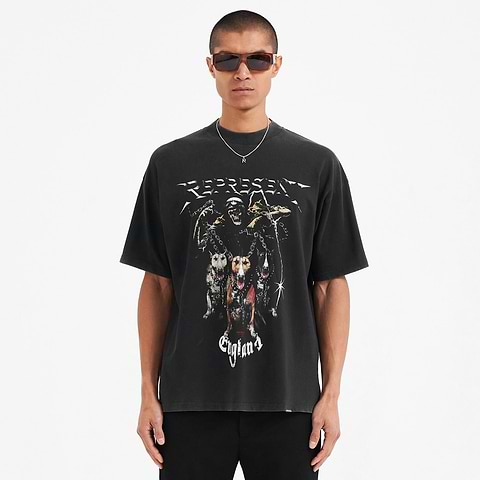 Vintage Black T-Shirt & Vintage Black Hoodie
Feel The Heat - Est. 2020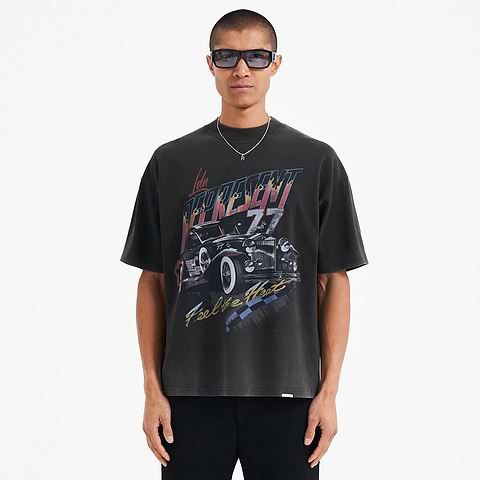 Vintage Black T-Shirt, Vintage White T-Shirt & Vintage Black Hoodie
Spirit Reaper - Est. 2020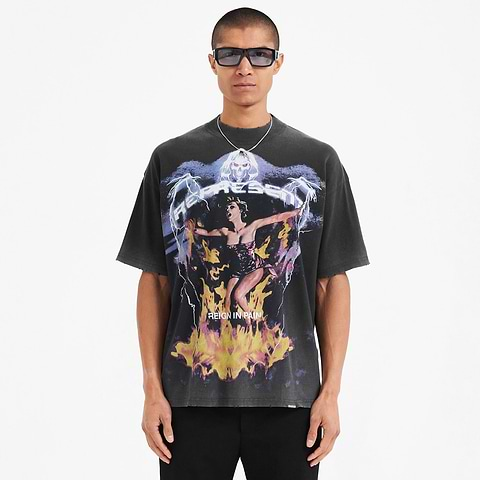 Vintage Black T-Shirt, Vintage White T-Shirt & Vintage Black Hoodie
Only The Strong Survive - Est. 2020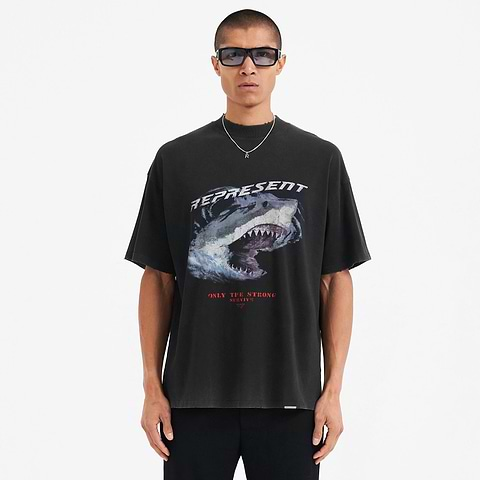 Vintage Black T-Shirt, Vintage White T-Shirt & Vintage Black Hoodie