Summer is on its way, and it is time to start thinking about your summer wardrobe. But where do you start? This article will be presenting summer outfit ideas for men, to help inspire your choices when looking for clothing for the warmer weather. Selecting which clothes make up the staples for your wardrobe can be made far easier when you know what outfits you'll be putting together, and we're here to help you with that.
Summer Outfit Principles
Winter dressing is simple. Amidst the possibility of wind, rain and snow, you know that at the very least it will be cold. So you prepare for that accordingly with puffer jackets, heavyweight hoodies, sweatpants, jeans and an array of layered fits. The occasion is much less likely to dictate your style, as your main objective is to stay (fashionably) warm.
As Summer brings the heat, along with it comes a whole host of social occasions; we're talking barbecues, beach holidays, city breaks and after-work drinks. With cold weather out of the equation, styling for the occasion should be your priority.
The good news is that if you choose the right summer clothing, they will carry a high level of versatility. With a couple of pairs of shorts, some smart pants and a few t-shirt/shirt variations, you can put together a vast array of outfits suitable for the sun. A simple switch from an oversized tee to a yacht shirt can elevate your whole outfit from casual daywear to date night attire. For men's summer outfits, the key is to assess the occasion, and choose your clothing accordingly.
Casual Summer Outfits
With summer outfits, the occasion comes hand in hand with how you want to present yourself within that situation. For weekend city trips, sitting in the beer garden with friends, or a day at the beach on holiday, you'll be wanting a casual summer outfit.
A dangerous trap you don't want to fall into is confusing casual with lower effort; summer casual wear should help you exude a relaxed, and laid-back confidence. It is a versatile style which suits a vast range of situations where you want to appear unpretentious and natural whilst also keeping up your appearance of a fashionable man.
For casual summer outfits, you'll be wanting to work with lighter tones. Taupe, concrete, and vintage white washes are perfect for showing that you're ready for the sun. By carrying these tones throughout outfits, either by matching or contrasting, you will naturally carry the impression that you have given some thought to your fit, whilst the pieces themselves may be strictly casual in their essence.
An example of this could be an outfit put together with a slightly oversized graphic tee, paired with some mesh shorts or swim shorts.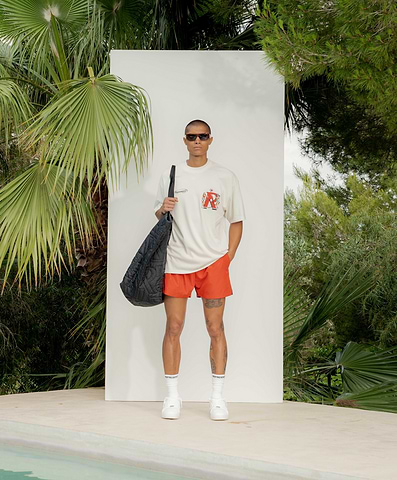 Another good practice for casual summer styling is to make use of bolder prints such as a floral print. Pairing a floral print shirt with matching shorts is a casual yet standout look, suitable for an everyday summer outfit.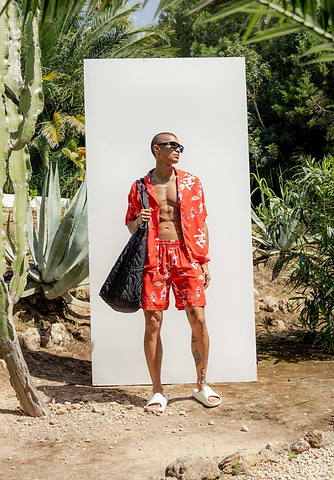 Smart Casual Summer Outfits
Historically, for most men, 'smart casual' has constituted dressing a blazer over whatever t-shirt and pair of jeans you pull out of your wardrobe. Gone are those times.
Smart casual brings with it a huge range of options. In the majority of cases, a key tactic should be to base your outfit around an item which embodies the 'smart' element (formerly, the blazer). Many will go for a coloured shirt, however in this case, we suggest you opt for a smarter style of trouser, such as our Tailored Pants in sesame. You should then aim to dress down slightly with more casual elements added, such as a white tee.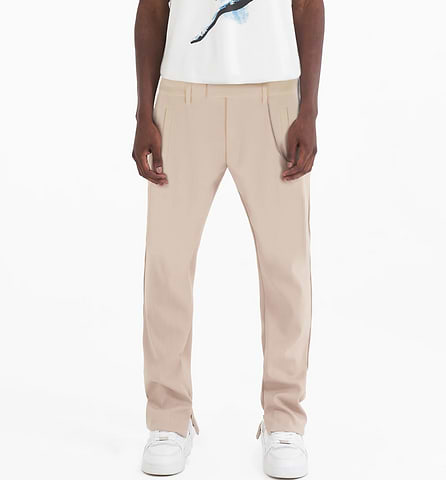 You can further elevate your style by adding accessories such as a pendant necklace or bracelet. There is some freedom when choosing footwear for summer smart casual outfits. We'd generally suggest a luxury streetwear shoe as an option. You ideally want to go minimalistic with your footwear for this style; colour matching your shoes with another element of your outfit is a good plan, as you don't want to draw a lot of attention to this casual part of the outfit with garish colours. Another good idea is to go with tonal colours such as taupe or brown, as well as all white, to suit the summer season.
RIP the blazer.
Summer Holiday Outfits
When going abroad for your holidays, you can generally split your outfits into daywear and evening-wear. Assuming that your destination is warmer than your home town, for your holiday outfits you'll want a fusion of form and function; in many cases you will want to wear clothing that keeps you cool, whilst also staying fashionable. 
Daywear
The staple piece in holiday daywear is a pair of relaxed fit shorts or cargo shorts. Whatever the occasion, they can be dressed up slightly or dressed down. Wearing a bolder colour with a more neutral hue allows you to have a relaxed and low key look with a standout element of luxury.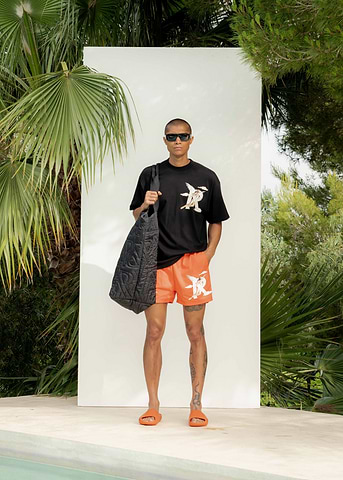 An oversized tee is always a great option for summer holiday daywear, as paired with the shorts they maintain the relaxed aesthetic whilst also keeping you cooler than a more form fitting option.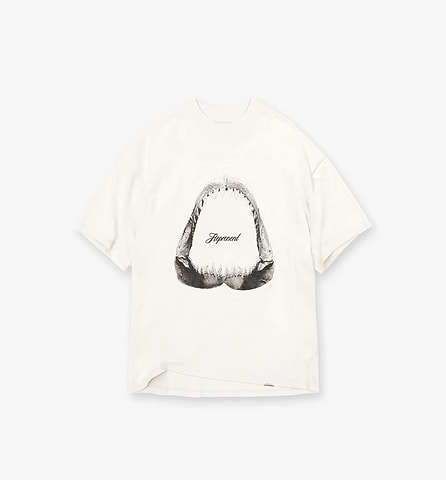 Evening-wear
Evenings on holidays offer a high degree of freedom. Generally a smart casual outfit would suit an evening stroll, meal out or night at the bar on holiday. Alternatively, another option could be a bolder coloured shirt with a more toned down pair of pants creates a perfect blend of sophistication with the relaxed holiday vibe. Lighter fabrics are essential for this aesthetic, as their functional component of keeping you cool suit the occasion perfectly.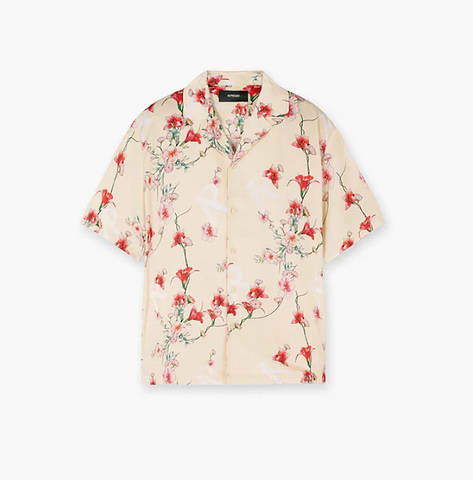 Closing Thoughts
Men's outfits for summer do not have to be complicated. As long as you know the occasion, and the formality that comes with it, pulling off a look which exudes confidence is easy.
The summer season is all about having a good time, and we're here to help you look good with whatever you're up to. Be sure to check out our full Spring/Summer Collection, entitled Team Spirit. This collection houses all the luxury garments presented in this article, as well as many more pieces which you may want to add to your summer wardrobe.