Life is filled with decisions. In fact, it is estimated that we make over 35,000 decisions every day. One of the first that we consistently make on a daily basis is what to wear. This can be difficult, especially if your wardrobe is filled with clothing accumulated over a number of years. 
The fact is, decisions are costly. Having to make an unnecessary one can waste both time and mental capacity, which reduces your decision-making capabilities for later in the day. Some big names such as Barack Obama, Steve Jobs and Mark Zuckerberg have been known to famously wear the same thing every day in order to reduce their number of unnecessary decisions so that they can dedicate their full mental capacity to more important choices which have to be made. Now I'm not urging anyone to throw out their entire wardrobe and reduce it to a single t-shirt and pair of pants, but what I am suggesting is that you consider creating a minimalist wardrobe.
What is a Minimalist Wardrobe?
Simply put, a minimalist wardrobe is a curated collection of clothing within which every piece works together in almost any combination. The goal is to have a wardrobe which you can walk up to with your eyes closed, and pick out any combination of top, pants and shoes, which will work together. It is cutting out the shoes which only work with a particular pair of jeans, and dropping the impulsively bought hoodie which doesn't really go with much.
Minimalist Wardrobe Fundamentals
There are some fundamentals that you should take into account when building your minimalist wardrobe. Firstly, you need to think about quality. If you are limiting the number of pieces you have, you will be circulating your way through each item quite a lot, which means that the clothing should not only be built to last, but also built to retain shape, colour and fabric feel. If you skimp on quality, not only will you be replacing your clothing a lot, but you'll also see the wear on the garments after a few wears. 
Colour is another huge thing to consider when putting together a minimalist wardrobe; as a general rule, the more out-there the colour, the fewer things that piece will go with. Ideally you want to think neutrality; limit your palette to a few colours and stick with them. Your best bet is to go with blacks, whites, greys, navys and browns.
Building a Minimalist Wardrobe
Here are some pieces that I suggest you start with for your minimalist wardrobe:
Blank T-Shirts
Blank T-Shirts are perfect items not just for a minimalist wardrobe, but for any wardrobe. If you want to get the most out of them though, make sure that you consider the colour points discussed earlier. Sticking with vintage white, black, flat white and vintage grey will be your best bet; however our vintage blue, brown, vintage green, and taupe also remain relatively neutral, making them ideal for your minimalist collection. You can layer a blank t-shirt with a more standout item like a varsity jacket or leather jacket to elevate your outfit.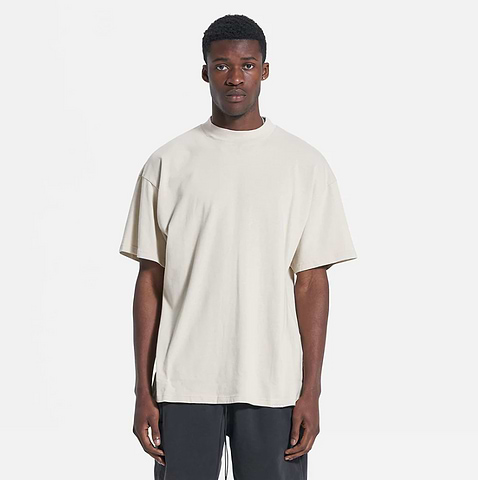 If you're looking for the perfect minimalist t-shirt, then you should check out our Initial T-Shirt. With an updated fit from our blank range, it has a lightly oversized fit with a slight cropped sleeve length. Small details such as the external overlock seams, jersey bar to the hem and one by one rib to the collar elevate the t-shirt to exhibit true luxury in its minimalist form. This t-shirt comes in the four base colours of white, black, grey and fog. These perennial colourways provide the base for an everyday outfit, whatever the occasion.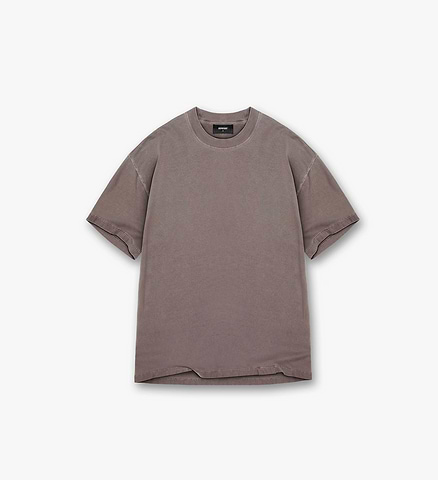 247 Pants 
Ever since the 247 pants have been in production, we have always sold them as pants which are ideal for every purpose and every scenario. And this is the truth. Not just in functionality, but also aesthetically; try pairing the black 247 pants which any t-shirt, trust me, it'll work. Possibly the most versatile item we have ever sold, the 247 pants are a must-have for any minimalist wardrobe. Wear them to work, to the gym, with a white fitted t-shirt, or a baggy neon yellow one; wear them however you want. Just don't pass on these.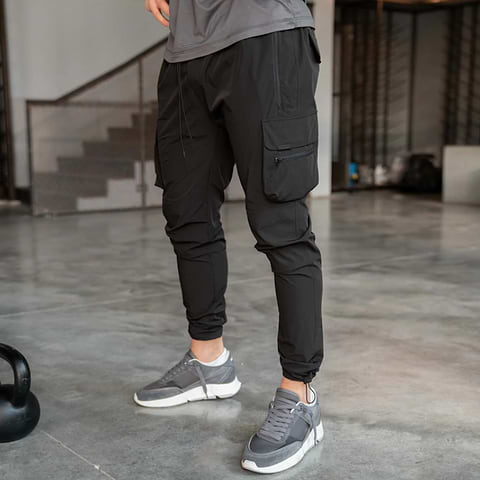 Zip-Up Hoodie
Unpopular opinion, a zip up hoodie is more versatile than a pullover hoodie. Note that I didn't say better than. For a minimalist wardrobe, we're all about versatility; and that is exactly what a zip up hoodie provides. This is all down to them being able to be worn 2 ways; with the zip up, which matches more the fit and shape of a pullover hoodie, and with the zip down, which I'd argue is a slightly smarter track jacket-esque look whilst also allowing you to show off a layered fit.
Minimalism is not equal to basic. A minimalist wardrobe by our definition is made up of pieces which exhibit true versatility, with a focus on details elevating the garment. Our Initial Zip Up Hoodie is the ultimate zip up for a luxury minimalist wardrobe. Incorporating a slightly lighter fabric than our mainline hoodies to accommodate year round wearing and layering, the hoodie features a meticulous level of detail with a kissing welt zip and welt pockets to the front of the garment. One by one ribs feature to the hems and cuffs and the hoodie is finished with minimal branding; an Initial logo to the back of the hood. It comes in black, grey and fog; perennial colourways with the versatility to create endless outfits.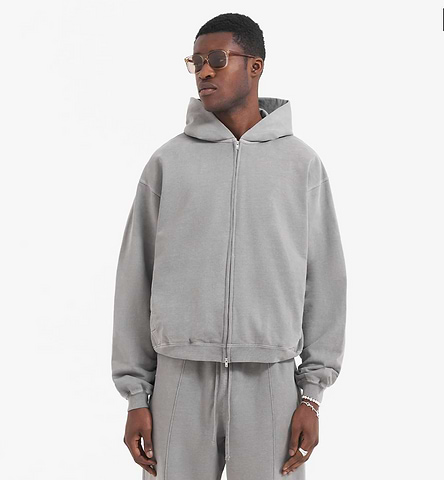 Black Jeans
I've specified black here not just because it is more versatile colourwise, with you able to pair with more colour combinations, it is also generally more versatile in formality; a pair of black jeans are pretty neutral by themselves; they can be dressed up or dressed own in formality depending on what you wear them with.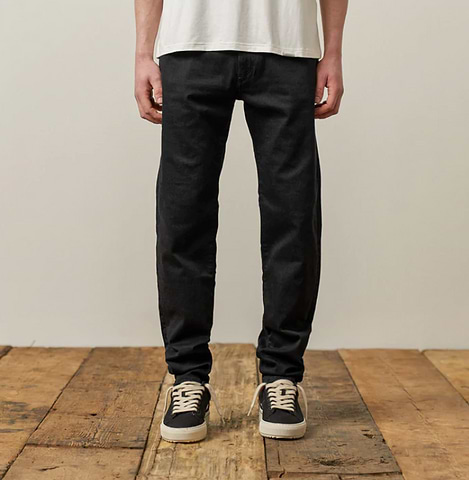 White and Black Shoes
Minimal white shoes should be a staple in your wardrobe anyway. Having black too just allows you to mix and match with more outfit combinations; both are equally versatile. If you're looking for possibly the most versatile shoes for your minimalist wardrobe, then be sure to check out our Alpha Lows. The Alpha Low is a luxury everyday sneaker which is perfect for work, the bar, city breaks or holiday time. Handmade in Portugal, they come in a huge variety of colours, but for the purpose of this article, I suggest copping Black and Vintage White.
Another shoe for the perfect minimalist wardrobe is the Apex sneaker in flat white. They feature a two tone skate-inspired sole unit and a vintage basketball sneaker inspired upper, designed for maximum comfort. The Apex goes with anything, be it a smarter tailored outfit for a contemporary look, or a relaxed loungewear outfit for everyday occasions.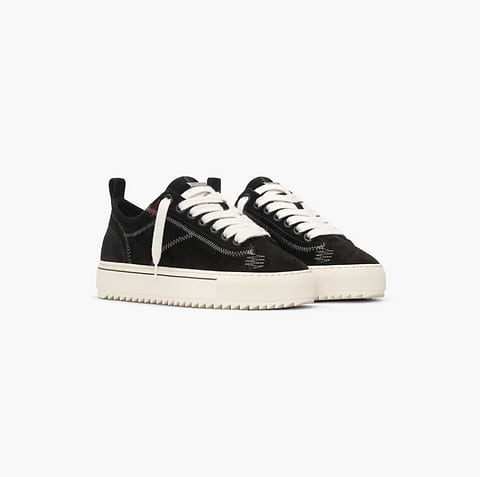 Closing Thoughts
As I said earlier, I'm not suggesting that you throw out all of your non-minimalist clothes just yet. But if you're looking to increase your productivity in the day, perhaps consider relieving yourself of this one decision in the day; try getting a few pieces to hold separate to your regular wardrobe which can be your go-to minimalist collection for when you don't want to think about what you're going to wear that day.