As summer approaches and the temperature starts to rise all over the globe, its time to ditch the long pants and restock the wardrobe with plenty of pairs of shorts. 
Shorts are a necessity when it comes to warm weather, they are the key to keeping cool, and here at Represent we have the shorts to keep you looking cool as well.
It's not enough to just have 1 or 2 pairs of shorts in your wardrobe. You need to ensure you have enough pairs for any occasion and any outfit. In this article we will take you through the best shorts we have to offer for these summer months and how you can style them.
Best Everyday Shorts
The best everyday shorts we have to offer is our Cargo Shorts, the relaxed with cargo short is made from a washed compact cotton, features a double cargo pocket on either side and comes in both a black and stone colourway. The super functional shorts are the best everyday shorts for this summer.
To match the weather you'd look to pair these shorts with one of our graphic t-shirts.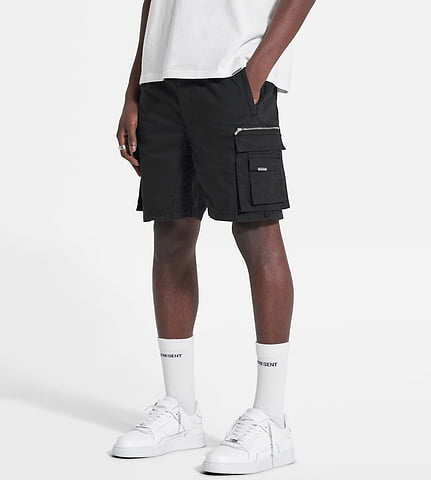 Best Casual Shorts
Comfy shorts are an essential for the summer, whether they be used for lounging around the house, or running some errands, a pair of quality casual shorts is an essential. Introducing our Represent Owners' Club Mesh Shorts, the best casual shorts for the summer. The relaxed fit basketball short features a fully lined mesh material which is super comfortable, and an elasticated waistband to allow stretch around the waist. 
Try pairing with any of our Owners' Club T-Shirts for a complete set, or alternatively check out our full range of men's tops.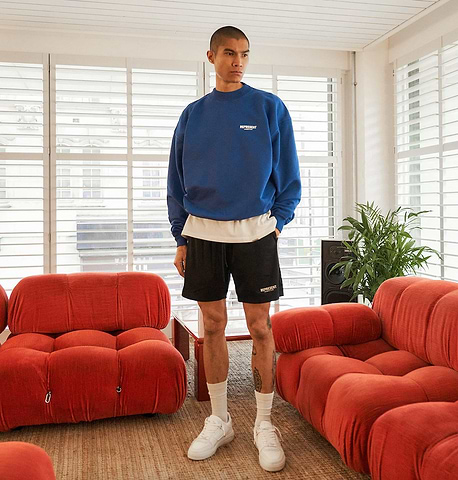 Best Shorts For Smarter Occasions 
Shorts are typically not worn for formal occasions, that is a fact. However, if you're looking for a pair which'll see you through a smarter summer event, then the souvenir shorts may be for you. With a relaxed fit, and added comfort from the slight stretch elastane/polyester blend, the souvenir shorts feature discreet embroidered branding and an elasticised waistband for a subtly sophisticated everyday look. They are available in Black, Cobalt and Red.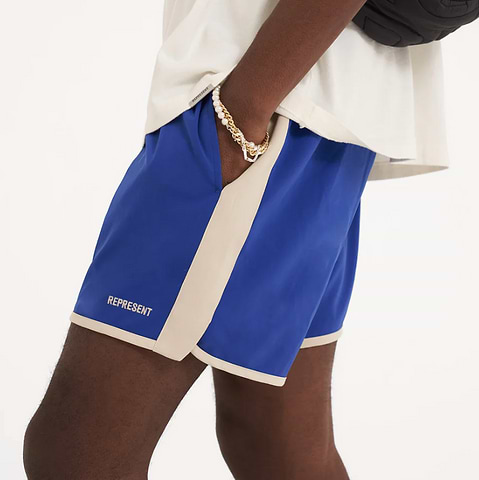 Best Shorts For Working Out
Our best all round shorts for training are the fused shorts. Crafted from a recycled nylon and elastane blend, they are durable to withstand the hardest workouts. They feature 4-way stretch, reverse coil zippers to the welt pockets as well as fused side entry pockets for convenient access. These gym shorts are also quick drying to ensure. box fresh feel with every wear.
If you want to read more into the best workout shorts we have to offer, check out our article on the best running shorts for men.
Try pairing with any of our men's gym tops.
Closing Thoughts
These are the 4 shorts we recommend you pick up for the warm summer months ahead, these shorts have everything you need to ensure you are prepared for every occasion this summer, and they are the best shorts for men we have to offer.
You can now buy overshirts through Klarna, Clearpay or any of the other payment methods we have on offer, so you can buy risk free. Customers in the UK get free returns on all products featured in this blog, so try out some of our shorts today.