Now that travelling around the world has become much easier for everybody, it's time to look back on our travel wear, both on and off the plane, and upgrade it for the holidays ahead.
Travelling has been stunted for the last few years, and style trends have also changed in that time. With everybody buying comfy clothes to work from home, your vacation wardrobe has took a backseat and may have become outdated. 
At Represent, we haven't taken a backseat for those few years, we have been producing high quality streetwear and expanding our ranges, creating clothing perfect for your next traveling destination. Wether you're travelling light and having a city break, or a few weeks out in the sun, we have the best travel wear in the streetwear market.
In this blog we will showcase a whole range of different outfits perfect for you holiday, from the plane, to poolside to the evening wear, we've got the perfect outfits for your holiday.
Outfits To Wear on the Plane
We all know travelling on a plane can become long and tiresome depending on your location, so you want to be in your comfiest and warmest outfit to help aid that journey. We will showcase 2 full Represent outfits to give you inspiration as you start your journey
Outfit 1
We are going to start in full comfort mode, but with added style with our Blank collection. Our blank range encompasses everything that we stand for, luxury garments, materials, accents, production and stand out designs. Over the course of years we have crafted a range designed to be relevant now and forever, something that is timeless and an essential in every closet.
The streetwear blank range combines both luxury style and everyday apparel, it includes sets of bombers, zip hoodies, pullover hoodies, crew neck sweaters, long sleeve and short sleeve t-shirts, shorts and sweatpants.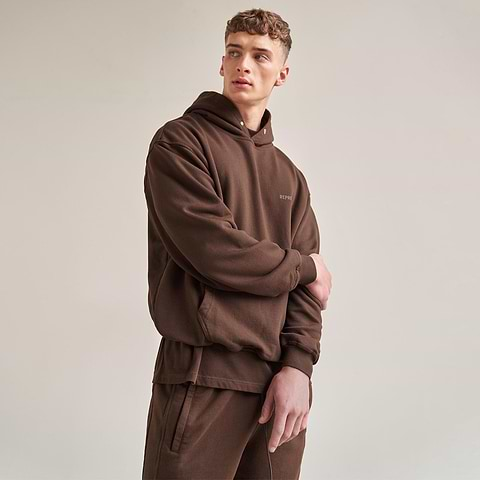 We have introduced an array of colours over the last few years of us releasing our Blank collection, from our first monochromatic colourways to our summer colours, we have all the perfect colours for you.
For this first outfit we are going to go with one colour, cream marl. As part of our summer blank collection, the cream marl is a super soft light colour tracksuit, perfect for travelling. We will choose both the hoodie & matching pants, as it can get a bit cold up there in the cabin, and we will also take the t-shirt in the same colour too.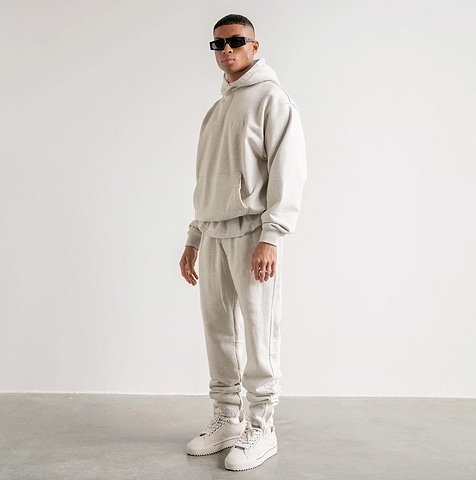 The best bit about our blank collection is the special discount we offer, when you buy 3 or more blank products you receive a 30% discount at checkout. So you can upgrade your travel wear in one go and have comfort and style from head to toe.
Outfit 2
In our second outfit, we are going to combine 2 of our bestselling collections in 247 & Owners club, and also throw a pair of our footwear in there for the full Represent fit.
To kick the outfit off, we will go with our 247 Pants in Black. The slim leg cargo pant uses a 4 way stretch fabric for ultimate comfort, and elasticated drawstrings with an adjustable hem. The pant is made to be worn for all occasions, hence the name, made to be worn 24/7. These pants go with a lot of our other products in various collections, making them a team favourite here at the office and a bestseller online also.
Next is the t-shirt, we will go with a Blank t-shirt in the flat white colour. An all white t-shirt is another staple in any wardrobe, and our Blank t-shirts are the best on the market for that. 
For added comfort we will then go with one of our Owners' Club Hoodies, these hoodies in the Cobalt Blue colour. This hoodie has quickly became our bestselling style, the Owners Club graphic has become huge and give people a sense of entitlement when wearing. The Cobalt Blue in particular has been a hit with our fans, selling out constantly with every restock and the demand going through the roof every time. The oversized hoodie uses premium materials to ensure ultimate comfort and style whilst wearing, making it the perfect hoodie to match this outfit.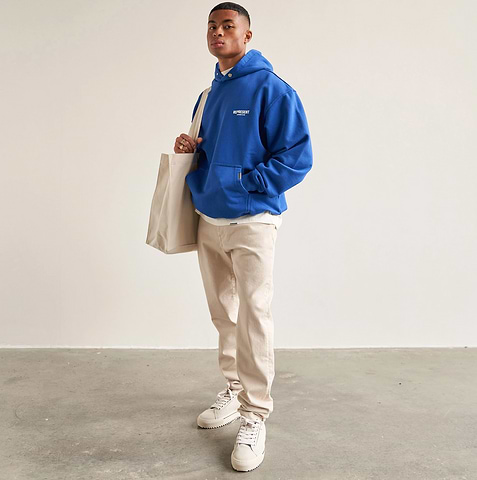 For the trainers we will go with our Apex in the flat white colourway. Everybody knows a good pair of all white shoes is a must have in any wardrobe, and our Apex is a spin on the classic chunky white sneaker. The mixtures of soft leathers and piping is reminiscent of vintage basketball elements, whilst the upper sits perfectly on top of our custom two-tone skate-inspired sole unit. The Apex is universally fitting and designed for maximum comfort.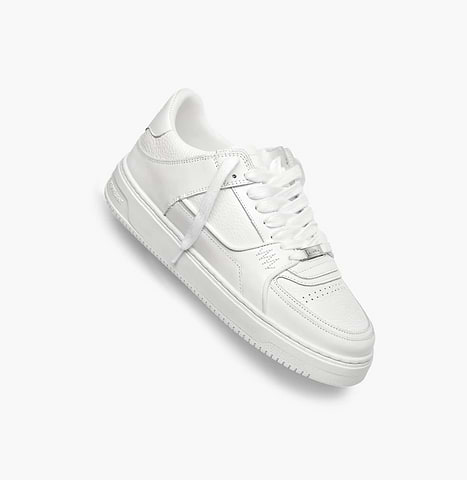 Outfits To wear by the pool
Picture this, the sun is shining, you've got a drink in your hand (maybe alcoholic) and the music is blasting. Now you want to look your best, and these pieces we are about to showcase will help you do that.
Accessories
A very underrated part of our range at Represent is our accessories, we have a wide range to suit all your needs, and some perfect for the sunny weather.
The trucker styled cap has the curved brim and 100% cotton top. The Varsity styled patches to the front of the hat make you stand out whilst protecting the sun from your eyes. The hat is fully adjustable to fit any head shape, and the perfect pool accessory to help protect your head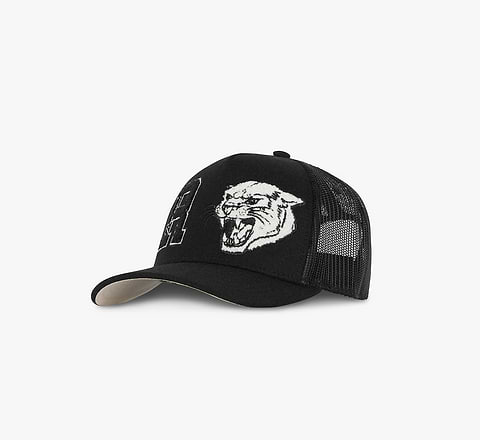 A staple for every sun filled holiday, sunglasses not only make you look cool, but protect your eyes from those sun rays, our sunglasses are 100% UV protected for that reason. The Astral design is a modern take on a classic frame. Constructed with acetate and finished with the Represent logo to the temples.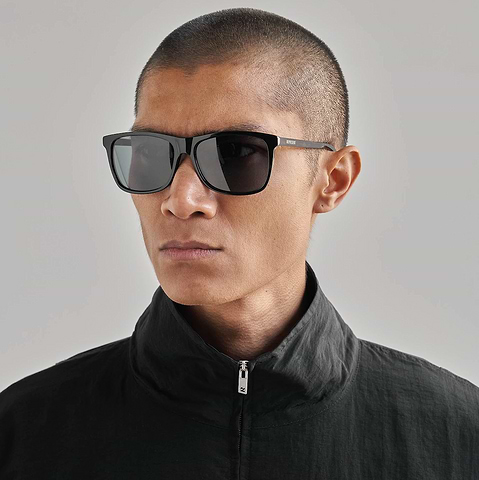 Everybody hates how much stuff you need to take with you when you leave that hotel room, ands its even more annoying when your swim shorts have no pockets to hold these items. So a body bag is essential for carrying all of this, our crossbody bag has plenty of space in to ensure everything you need to safe within, and it looks good on you too.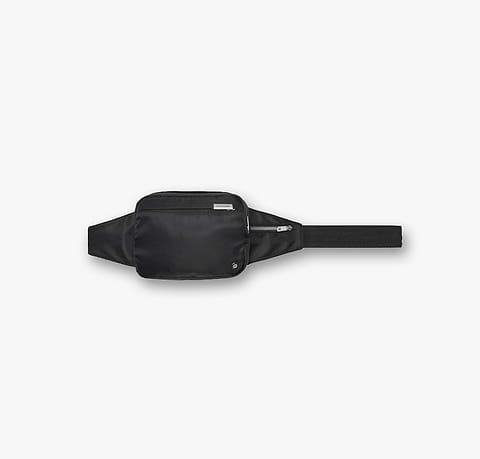 Sliders
Something that is coming very soon to our collection is our Sliders, the much anticipated release will come in 3 colours and are sure to be some of the comfiest sliders on the market. Be sure to keep your eye on our socials to know the release date for them.
T-Shirt
Even though it may be hot, a pool/beach t-shirt is a standard practice when on holiday. Its usually a t-shirt you don't mind getting some suncream on, but we want to make sure you look good and especially if you are walking around town in it.
The perfect t-shirt to ensure you look good by the pool or beach, the oversized fit allows for more breathability so you don't overheat, and the white colourway doesn't only just reflect heat, but doesn't show sweat patched as prominently either. The tonal branding on the t-shirt still lets everybody know you're wearing Represent, but in a subtle manner.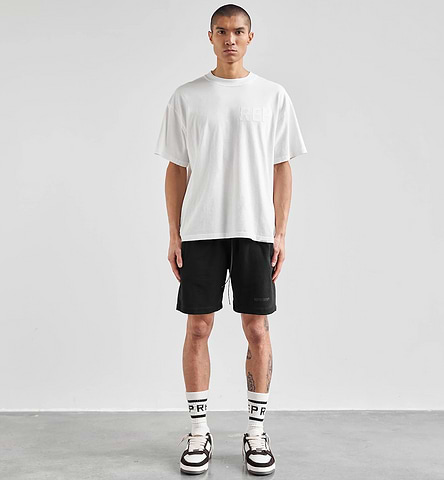 Evening Wear
Now the day has finished, you want to look your best to go out for dinner and enjoy your evening. We believe we have some of the perfect pieces to ensure you're looking your best when the sun goes down.
Even though the sun has gone in, the air is still warm and it is still shorts weather. We have a great collection of different types of shorts perfect for all occasions and especially for the nighttime.
These shorts are a recently release in our SS22 collection, they come in 3 colourways and are part of a Yacht set. The short shorts are a made from a very comfortable material called TENCIL, and are a great way to still look smart and stay cool. The Black, Dark Taupe and Concrete colours all come with matching short sleeve shirts.
As previously mentioned in this blog, the blank collection is our favourite for staple and simple colours. The collection had a wide range of colours to match any outfit, and they give you added comfort to any going out outfit.
Shirts
A smarter look to any outfit, and perfect for going to any fancy restaurant abroad.
The matching shirt to the previously mentioned shorts, the short sleeve shirt uses the same comfy material and has a tonal embroidered logo stitched into the chest. The folded over material hides the buttons to give it a more luxury look.
A relaxed Overshirt in compact wool with brushed silver hardware detailing. Constructed with a fold over collar and a hidden centre front button stand. A smart look to add to any outfit.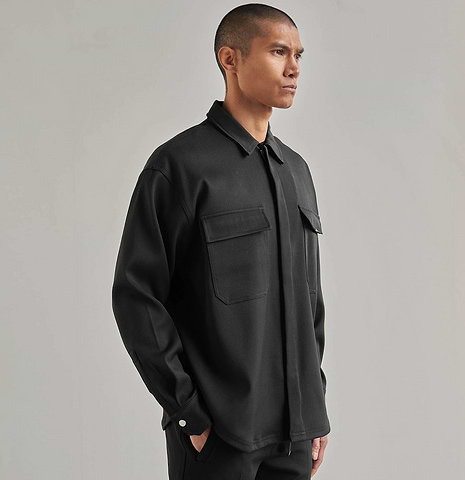 Our 18 inch silver plated, box chain necklace features our new "Winged R" logo on a pendant, and a great accessory to add to a smart outfit to make it pop.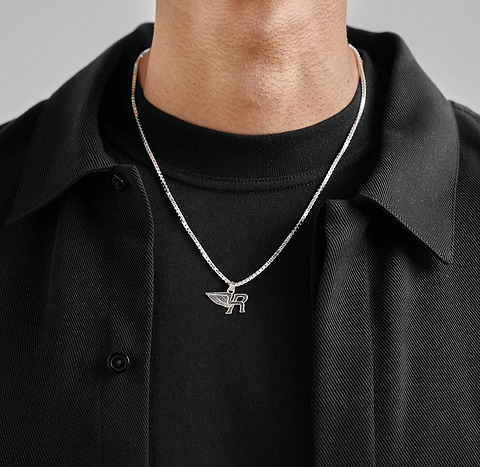 A slim fit tailored pant with zip opening, it is a smart addition to our extensive pants collection. The pant designed to be dressed up, whilst keeping that streetwear vibe. It has become a quick fan favourite with our Black colourway instantly selling out. We have recently released the pant in a Brown & Dark Taupe colourway.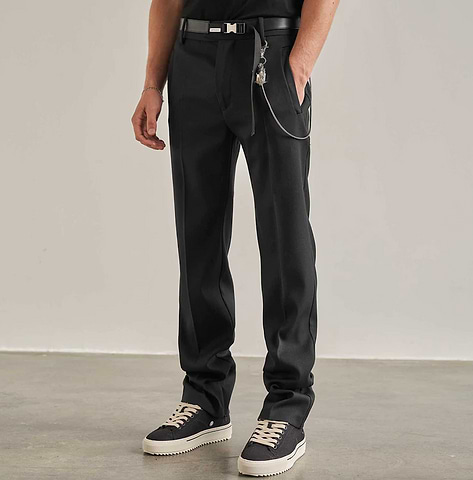 We believe all these items showcased in this blog belong in your wardrobe next time you're travelling away. No matter where in the world you are going too, enjoy that time without having to worry about your style.
You can now buy sneakers through Klarna, Clearpay or any of the other payment methods we have on offer, so you can buy risk free. Customers in the UK get free returns on all products featured in this blog, so try out some of our sneakers today.
With free shipping UK-wide and a variety of discounts elsewhere on the site, there's never been a better time to upgrade your streetwear. This is a great time to shop at Represent