INSIDE REP | VERTEX SUNGLASSES


Ahead of the release of the Vertex Eyewear collection, George talks us through what went on behind the scenes and what inspired this new and unique sunglasses collection.  


WHAT MAKES REPRESENT EYEWEAR SO UNIQUE?

Just like the first eyewear release in 2020, I've been meticulous with the detail. These aren't off-the-shelf frames. We've specifically designed every detail from the way the temples fit to the nose-piece. The Spirit Angel is moulded in mid metal to the temple of the frame, slightly sat into the acetate.
WHAT WERE THE MAIN CONSIDERATIONS WHEN CREATING THE VERTEX COLLECTION?


The look, the aesthetic, the detail and last but not least, the tint colours. Through my time of collecting and designing glasses I've always gone toward three colours, a black/black, a rose tint and grey. I've put these three colour ways into the collection along with a translucent to be used for prescription and the additional brown colour way. The reason for the brown is I've always looked for this shade of eyewear to match my outfits, but never found a good offering, so we had to introduce it.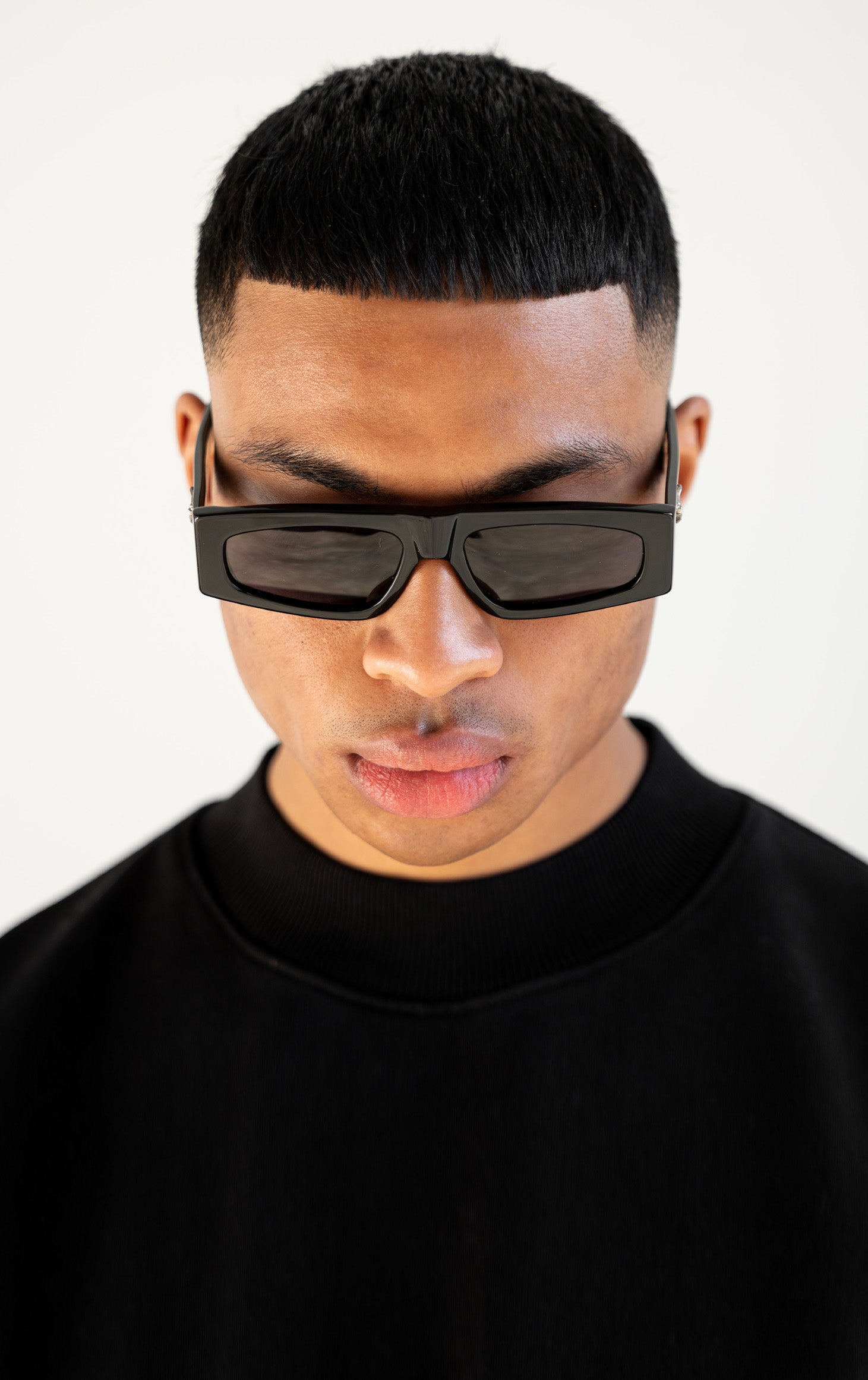 WHAT DESIGNS AND LOOKS ARE YOU INSPIRED BY WHEN IT COMES TO EYEWEAR?


I have a collection of Cazals, Chanel, Dior, Cutler and Gross, as well as quite a few Vintage Frames from Corey Shapiro.


WHY WAS ITALY CHOSEN TO PRODUCE THE VERTEX COLLECTION?


Italy is very well known for it's hand-made expertise in all areas of fashion & accessories. Through our years spent sourcing in the North, we met an eyewear factory just north of Verona, who we developed a relationship with over the past few years. We'd spent a lot of time back and forward developing our sketches into 3d printing to envision the shape of the Vertex frame to become something we would launch and stay with for a considerable amount fo time. 


WHAT CAN BE EXPECTED FROM FUTURE REPRESENT EYEWEAR COLLECTIONS?


The Vertex and the Spirit glasses cover both rounded metal frames, and thicker acetate fashion frames. The third shape is not yet in development, but we'll try to keep this away from both of these areas so we can cover a large consistency of differences through each sunglasses launch.


WHAT OTHER REP PIECES DO THE VERTEX SUNGLASSES PAIR WELL WITH?


The colour ways were made to be consistent throughout years, nothing is extravagant, or too loud. Subtle tints and monotone acetate works with all of our mainline pieces, but the Nardo Grey were specifically put in there to work perfectly with our upcoming Summer Collection.