The office can be a difficult scene to navigate when it comes to outfit choice. Many workplaces nowadays do not have a strict dress code of suit and tie, which brings with it the possibility of arriving at work either overdressed or underdressed. The solution? Smart casual.
However, the smart casual landscape can be a tricky one to navigate, as it covers an incredibly vast range of options. We're here to help you out, introducing The Core Collection, where we've taken simplicity, and perfected it.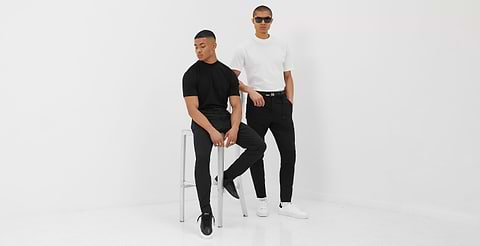 What is Smart Casual?
Smart casual has historically bridged the gap between informality and formality. It has been relatively open to interpretation, however we argue that as as style, it is misunderstood. Smart casual is not limited to combinations of jeans with a dress shirt, or a t-shirt layered with a blazer. Our own definition of the style is more to do with the air and confidence which comes with your look. A smart casual outfit should allow you to exude professionalism and confidence whilst maintaining a relaxed and relatively informal manner. The best way to do this is to not overcomplicate things; take a formal element and work the rest of your outfit around this with more casual pieces.
We think that smart casual work outfits should not be defined by forcing a smart element on top of an already casual outfit. This can overcomplicate things and you also run the risk of appearing like you don't know the style. We believe that smart casual should be a fusion as opposed to addition, which comes together perfectly to a clean and sophisticated outfit. Enter the Core collection.
The Smart Element
The Core Pant in Black offers the solution for the need of a garment which reflects both refined professionalism and natural informality. It is the perfect 'smart' element of your smart casual work outfit to base the rest of your look around.
We took elements from both our bestselling 247 Pants and our ever-popular Tailored Pants to produce a slim-fitting trouser, constructed from super soft stretch fabric with an elasticated fixed waistband and zipped cuffs. The core pants were born from a desire to produce a truly versatile silhouette which can be worn every day, for any purpose. They encapsulate the clean and crisp style which you should be looking to base the smart element of your work outfit around.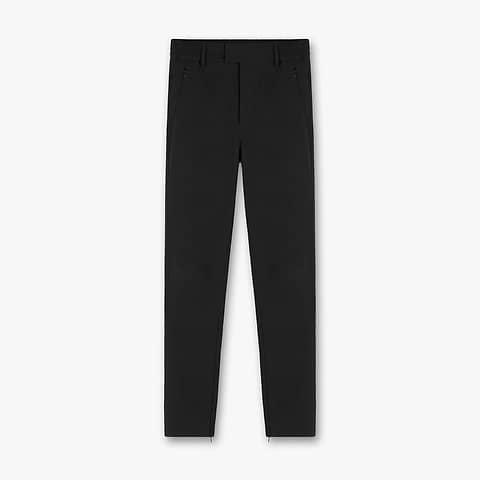 The Casual Elements
Now that we have the smart piece of your work outfit sorted, it is time to introduce the casual elements. Whilst casual implies informality, it should not bring to the fore garments which display a lack of thought or care. The casual pieces in the outfit should be equally clean and crisp as the smart. They are there to 'dress down' the look whilst maintaining your professional and polished air. The best way to do this is think simple. You don't want to draw the gaze to any particular part of your outfit, especially the casual elements.
Our Core T-Shirt and Sneakers were created with this purpose in mind. The Core T-Shirt is the perfect casual piece to style with the Core Pants to produce a blend which encapsulates the smart casual aesthetic. Arriving onto the scene in Jet Black, Flat White, Off Black, Vintage Grey and Light Grey Marl, the Core T-Shirt is crafted from a super soft stretch cotton blend. It maintains the aesthetics from our usual t-shirt, with a deep tight rib collar, longer sleeve length and a metal logo bar, whilst having a more form fitting silhouette. It is the perfect garment for your smart casual work outfit, amongst limitless other possibilities.
The finishing touch to your smart casual work outfit should be the shoes. And that is what they are, a piece to compliment the whole outfit. Consistent with the other elements of the look, the shoes should not draw the gaze to a degree of making or breaking the entire aesthetic. Instead, they should fuse perfectly with the other aspects. This can be done by maintaining the colour theme of either the smart or casual part of the look.
Our Core Sneakers are perfected simplicity. They are the flawless finishing touch for your already clean and sophisticated smart casual outfit. A stripped down classic take on our Alpha Shoe silhouette, they feature a pebbled leather upper, coming in Black or White, and are finished with a suede heel tab.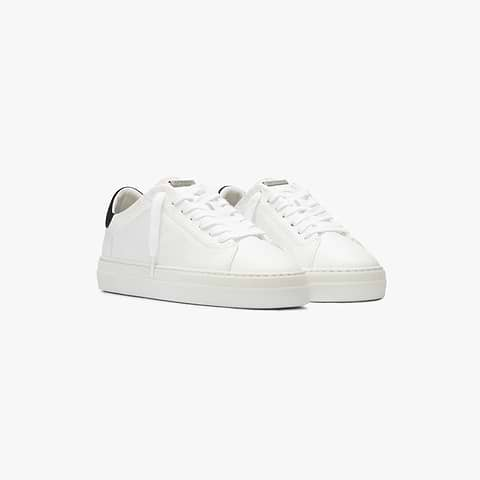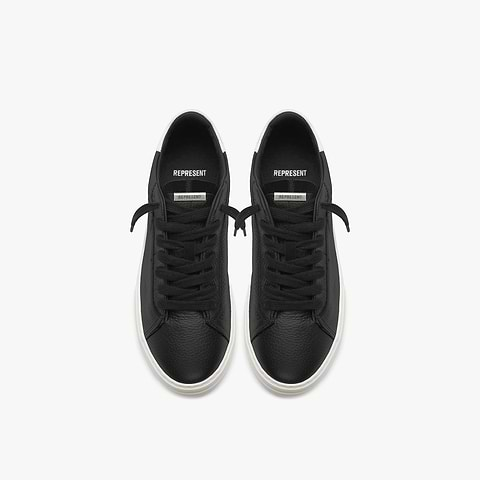 Closing Thoughts 
Despite many workplaces no longer having a strict formal dress code, it cannot be understated how important a sharp smart casual outfit can be. The way we present ourselves to the world, especially at work, can have a tremendous impact on how we are perceived; the way we dress should be a reflection of what we want that perception to be.
The Core Collection was born from the desire to create a truly versatile range which can suit almost any occasion. It encapsulates the confident professionalism with a relaxed undertone which you may be looking for with your smart casual work outfit. We suggest you check it out.