As the months roll on, and the air starts to bite at the skin, it is becoming clear that winter is well and truly here. The days of getting away with just layering up with a hoodie are gone, and it is time to get out your winter jackets. Dressing for winter provides ample opportunity to wear some of the coolest and best jackets, where expert craftsmanship not only keeps you warm but also looks the part. 
The Best Men's Winter Jackets
This article will present 4 of the best winter jackets for men. With a variety of styles, colours and fabrics, these jackets are all super versatile to wear with a wide range of outfits and are guaranteed to provide abundant coverage to keep you warm all winter.
For Colder Days: Shearling Jacket
A shearling jacket is one of the best jackets for winter as it provides full coverage of the body and neck with a heavy fur lining. It also looks incredible and can be dressed up with a smarter outfit or dressed down with a simpler pairing of sweats.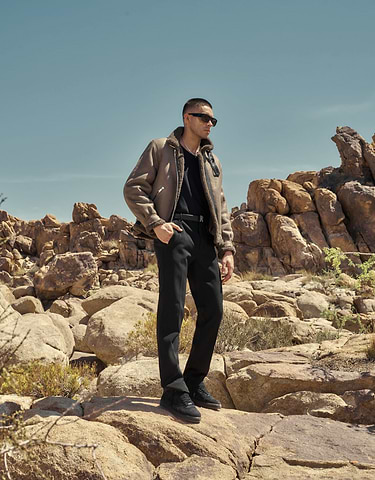 Our Shearling Jacket in brown maintains a classic heavy silhouette with an oversized fit. It is crafted with a sheepskin outer and sheep fur inner with a funnel collar making it the best insulating outerwear layer to keep you warm in the coldest of climates. With leather tape seam details throughout the garment, side buckle adjusters and heavyweight zips, the high quality craftsmanship is clear to all who witness its presence. It is a standout staple for those who like to make a statement with their winter jackets.
To Stand Out: Varsity Jacket
A varsity jacket is a great way of maintaining a more flashy look, whilst staying warm throughout the winter months. Generally varsity jackets are great as an in-between season piece, however if you're looking for a winter specific jacket, they are also suitable too; just make sure you look for one crafted from heavier fabrics. In most cases, if you are buying from a high quality brand, this will be the case, so you don't need to worry about being cold in the winter months.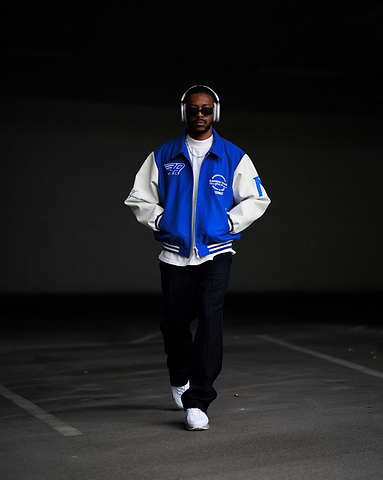 Our Racing Team Varsity Jacket is the ultimate standout winter jacket for men. It takes inspiration from the original letterman jackets, featuring our initial logo throughout the garment, finished with motifs throughout which pay homage to British racing heritage. With details such as a large foldover collar and ribbed hems and cuffs, it places itself in a league above others as one of the most stylish varsity jackets on the market, available in standout colours such as cobalt blue, racing green, brown and black.
For Every Occasion: Puffer Jacket
A high quality puffer jacket is one of the best winter jackets for men, primarily due to the fact that it will keep you warm in the coldest of climates whilst also being wearable with pretty much everything. You want to look for a puffer with real feather duck down in order to get the most out of the insulating layer, whilst water resistance is also another desirable trait.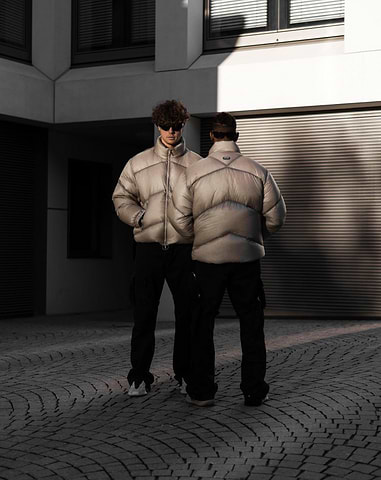 Our Washed Puffer Jacket is the best all round winter jacket for men. With a beautiful washed colour in either wheat or brown, it is crafted from a 100% nylon water resistant outer, with real feathered duck down fill to keep you well insulated in the coldest of climates. If you prefer wearing lighter tones and hues then the wheat colour will be the most wearable for you, and the washed brown for those who prefer styling in darker shades.
To dress up: Leather Flight Jacket
A leather flight jacket is perfect for those who want to maintain a clean and minimalist yet unquestionably luxury aesthetic. Generally throughout winter, you can't go wrong with leather. As a naturally water resistant and breathable material, it is perfect for when the weather becomes more unpredictable. Flight jackets are ideal for winter as they feature ribbed hems and cuffs to keep the cold out, whilst the addition of a shearling collar maintains insulation around the neck.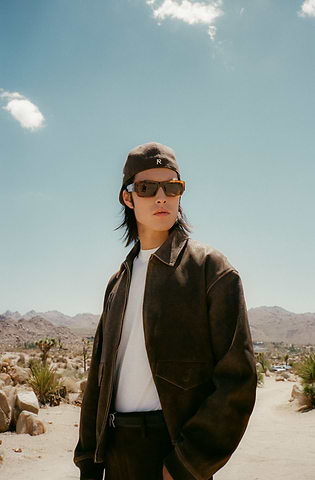 Our leather flight jacket takes the form of a classic aviator silhouette, whilst contemporary additions of our bold initial logo to the back and chest provide the extra element of branded luxury. Coming in black and racing green with burnished leather, and brown with soft distressed suede leather, our leather flight jackets embody everything you want from a stylish leather winter jacket. The black iteration of our leather flight jacket also comes with a removable shearling collar.
Closing Thoughts
When dressing for the depths of winter, a good jacket is a must. Be sure to check out our full range of outerwear to see more pieces which are ideal for the colder months, and also have a look at our full fall winter collection to find pieces which pair perfectly with the jackets presented in this article.